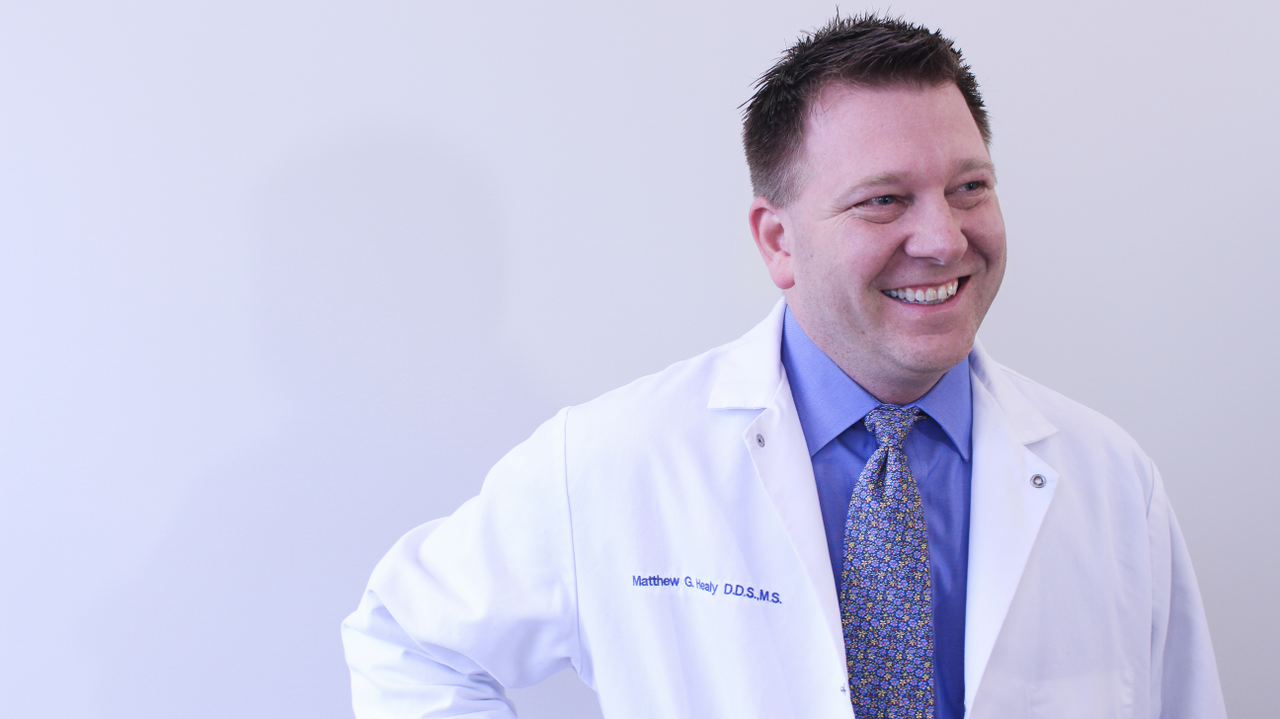 Matthew G. Healy DDS, MS

Hello!  I am a native and life-long Michiganian, growing up in southeast Michigan.  Actually, before dentistry was ever on the radar for me, I was an automotive engineer…graduating from University of Michigan's College of Engineering.  I toiled in the automotive plants and loved it—I loved getting my hands dirty, I loved the teamwork and the problem solving to keep the line running, and I even loved the 80-hour weeks and getting up at 5am everyday.  But the great recession in the mid-2000s put a damper on that, and in three years time I survived five rounds of layoffs.  I knew one day my number would be up.
I decided to follow a bit in my father's footsteps; he was also a dentist.  Dental school was one of the toughest things I have ever done, but I truly loved it and knew I found what I was meant to do.  In 2009, I finally made it through and earned my Doctor of Dental Surgery (DDS) degree from the University of Detroit, Mercy.
After a one year tour as a general dentist for the Detroit VA Hospital, I decided to limit my scope to endodontics.  I came back to the University of Michigan and honed my skills, earning a Masters of Science and my endodontic certificate in 2013.
For several years I did root canals with a group practice on the east side, and loved it.   But things weren't quite perfect yet, and so I decided to hang my own shingle…and chose the community of Dexter as the place to call home for my practice.  It truly has been the right decision, and I am so proud of how my career has evolved.  I am so happy to be a part of the Dexter community, and I am grateful for how the community has welcomed me with open arms.