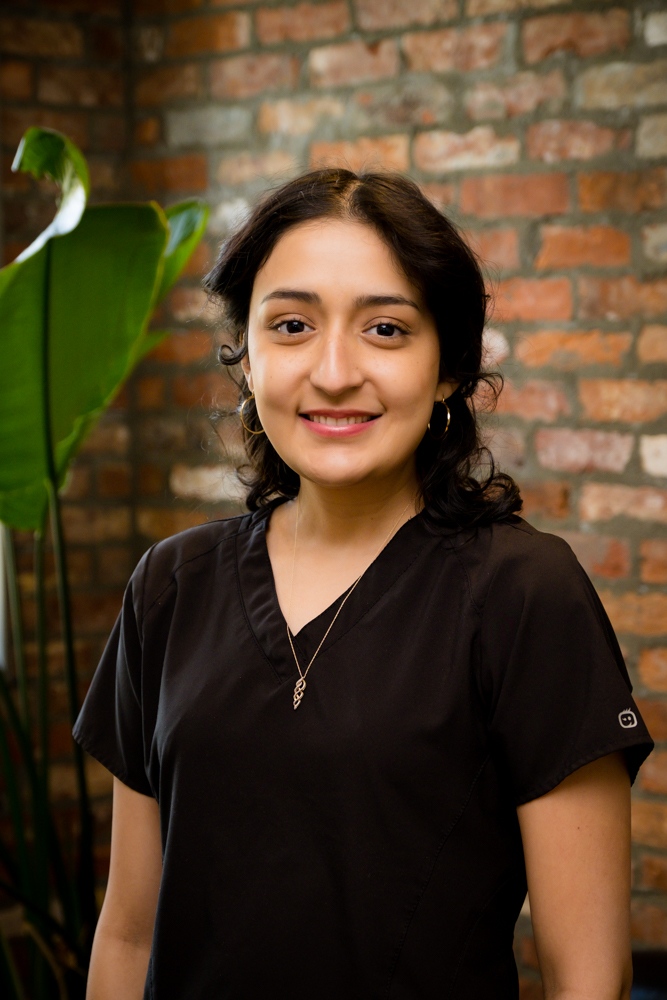 AnaMaria Martinez
Your Chairside Assistant

¡Hola!  I am a dental assistant here at Dexter Endodontics.  I received my training in high school at LISD Tech Center in Adrian, Michigan.  I had a really great teacher (Mrs. Pilbeam) that inspired me to keep going on this career path.  I love getting to know our new patients and making everyone comfortable when the walk into the door–even when they are scared.
I was born and raised in the country side of Adrian by two wonderful Mexican parents who taught me one, how to speak Spanish; two, to never give up even when things get tough; and three, to always smile.  I am the youngest of my five siblings so I always had someone to play or talk with while growing up.
In my free time I love to sing, hang out with my family and friends, shop, and bake.  So if you have a good cookie or cake recipe, please share it with me!